AIEC 2022 - Gold Coast and online
Dates: 18-21 October 2022
Location: Gold Coast and online
Theme: Beyond borders
Online program 
 Program at a glance
Photos 
Videos
Virtual attendee hub
Social media
Reunited beyond borders
AIEC 2022 saw 1750 gather at the Gold Coast Convention and Exhibition Centre and online over the course of four days to discuss the issues that matter most to our sector.
Despite the formidable challenges of the last couple of years – our sector has emerged stronger, more united and more determined to break down barriers. This year's theme 'beyond borders' echoed throughout the halls of the conference venue and screens all over the world, and sent a strong message to the world that we are back, and that we are bonded by a common sense of purpose.
We heard and learned from 210 speakers in over 100 sessions, who inspired and challenged us to think beyond borders, we rediscovered the power of human connection, and we embraced a sense of belonging to our intled community.
To see photos of this year's conference, please visit our photo gallery. More photos will be added in the coming days. 
AIEC 2023 Key dates

10 February - Call for proposals opens
10 March - Call for proposals closes
1 June - Registration open
10-13 October – AIEC 2023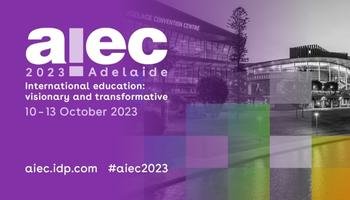 {global_content name='counter'}{global_content name='key_dates'}{global_content name='register_now'}{global_content name='subscribe_to_enews'}{global_content name='slider_news'}{global_content name='slider_upcoming_events'}