Co-hosts
The Conference is jointly presented by the International Education Association of Australia (IEAA) and IDP Education.
IDP Education Ltd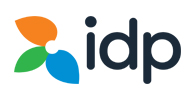 IDP is a global leader in international education. We help international students study in English-speaking countries. Our success comes from connecting students with the right course at the right institution in the right country. We've been operating for almost 50 years, creating a network of opportunity with offices in more than 30 countries.
We are also a proud co-owner of IELTS, the world's most popular high-stakes English language test, and an operator of 10 English language teaching campuses across South East Asia.
IDP is a living network of students, clients, services, alumni and employers. Together, we are working together around the world to help our students connect to success.
IDP Education has hosted AIEC since its inception in 1986.
International Education Association of Australia

IEAA is Australia's leading international education professional association. IEAA strives to empower professionals, engage institutions and enhance Australia's reputation as a provider of world-class education.

IEAA serves the needs and interests of professional staff and academics who work in international education. Through networking and professional development events – including workshops, seminars and symposia – we empower individuals and encourage best practice among education institutions.

IEAA works in close collaboration with industry stakeholders, affiliated peak bodies and all levels of government. IEAA also have an active research program and public policy agenda.
{global_content name='counter'}{global_content name='subscribe_to_enews'}{global_content name='view_schedule'}{global_content name='slider_news'}