Plenary speakers
Wednesday 16 October
The Honourable Mark McGowan MLA
Premier of Western Australia
The Honourable Mark McGowan MLA is the 30th Premier of Western Australia.

Under his leadership the McGowan Labor Government is creating and securing jobs for Western Australians, providing quality education and health care, delivering METRONET across Perth, and restoring the State's finances. In his first two years in office, Mr McGowan has secured a fair share of the GST for Western Australia and driven job-creating initiatives such as METRONET, that will transform Perth, Infrastructure WA, a new approach to infrastructure planning for the state, and WA Industry Link, which gives local businesses better opportunities to tender for government work. He has also delivered significant reforms to the State's public sector, including amalgamating government departments to drive positive change and improve collaboration.

Born in 1967 to a wool classer and a public school teacher in regional New South Wales, Mark McGowan's parents taught him the importance of hard work and compassion, as well as the need to fight for those less fortunate than themselves. He studied arts and law at the University of Queensland, before joining the Royal Australian Navy and driving across the Nullarbor to Western Australia, serving as a Lieutenant at HMAS STIRLING. Mr McGowan still lives in Rockingham, where he met his wife Sarah and they are raising their three children – Samuel, Alexander and Amelia.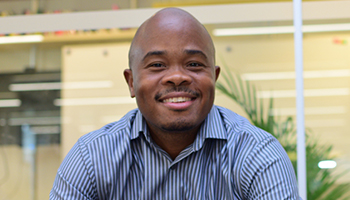 Fred Swaniker
Co-Founder,  African Leadership Academy and African Leadership Network
Fred is deeply passionate about Africa and believes that the missing ingredient on the continent is good leadership. In line with this, he has founded two organisations that aim to catalyse a new generation of ethical, entrepreneurial African leaders: African Leadership Academy and the African Leadership Network.
In recognition of his work in developing Africa's future leaders, Fred was selected as one of 115 young leaders to meet US President Obama at the first-ever President's Forum for Young African Leaders held at the White House in 2010. He has been recognised as a Young Global Leader by the World Economic Forum, and was listed by Forbes Magazine among the top ten young 'power men' in Africa in 2011. Fred was also recognized by Echoing Green as one of fifteen "best emerging social entrepreneurs in the world" in 2006. He was a 2009 TED Fellow and is a Fellow of the Aspen Institute's Global Leadership Network.
Fred began his professional career as a consultant with McKinsey and Company and has an MBA from Stanford Business School, where he was named an Arjay Miller Scholar, a distinction awarded to the top 10% of each graduating class at the business school. He was born in Ghana but has lived and worked in about 10 different African countries. 
Thursday 17 October

The Honourable Kim Beazley AC 
Governor of Western Australia
The Honourable Kim Beazley AC is the 33rd Governor of Western Australia.
Prior to being installed as Governor on the 1st May 2018, Mr Beazley had dedicated almost three decades to a career in Federal Parliament, representing the WA seats of Brand and Swan.
In 2009, Mr Beazley was awarded the Companion of the Order of Australia for service to the Parliament of Australia through contributions to the development of government policies in relation to defence and international relations, and as an advocate for Indigenous people, and to the community.
From 1995 to 1996, Mr Beazley was Deputy Prime Minister and Leader of the Australian Labor Party and Leader of the Opposition from 1996 to 2001, and 2005 to 2006. Mr Beazley served on parliamentary committees, including the Joint Intelligence Committee and the Joint Foreign Affairs, Defence and Trade Committee.
Mr Beazley took up an appointment as Ambassador to the United States of America in February 2010. He served as Ambassador until January 2016.
William
Book Author, Communication Specialist, International Student Ambassador and LPDP Awardee, Indonesia
William (Ndut) is a final semester Master of Strategic Communication student at UWA. Upon his arrival in Perth in January 2018, William has managed to assume several roles within and outside the university. He is currently a UWA UniBuddy Student Ambassador, Academic Tutor for Consumer Behaviour Unit at UWA Business School, UWA UniMentor, Market Research Analyst at the Cooperative Research Centre for Honey Bee Products, and Media, Publication and Documentation Coordinator at the Association of Indonesian Postgraduate Students and Scholars in Australia. 
With a full scholarship from Universitas Pelita Harapan, Indonesia, William completed his undergraduate degree in Journalism in 2012. He graduated magna cum laude (GPA 3.75 out of 4.00) and became the Best Graduate of Communication Sciences Department. As the awardee of Lembaga Pengelola Dana Pendidikan (LPDP)  Scholarship for master studies from the Government of Indonesia, William is also selected as the StudyPerth International Student Ambassador 2019-2020 and a member of the Golden Key International Honour Society.
With seven years of professional working experience in the communication-related areas, William has also authored three books; all are published by Yayasan Pustaka Obor Indonesia. His first two books contain critiques toward the education system in Indonesia. His third book, published in 2019, is written based on his experience as an international student in Perth and aimed to motivate the younger generation, especially students, in Indonesia.
Friday 18 October

The Honourable Julie Bishop
Former Federal Minister for Foreign Affairs
The Hon Julie Bishop served as Australia's Minister for Foreign Affairs from 2013 until her resignation in 2018. She was the first female to hold the role as well as the first female Deputy Leader of the Liberal Party, serving for 11 years.
As Foreign Minister, Ms Bishop was responsible for strengthening Australia's key strategic and economic relationships with Ministerial responsibility for more than 5,000 departmental staff, 110 overseas missions as well as government agencies Australian Secret Intelligence Service and Australian Centre for International Agriculture Research.
In 2014, she led the international response to the downing of Malaysian Airlines flight MH17 over Ukraine, and was awarded the Commander of the Order of Merit of the Netherlands Ministry of Foreign Affairs.
Under her leadership, the 2017 Foreign Policy White Paper was developed, providing a comprehensive policy framework for the next decade; and the New Colombo Plan was established, enabling Australian undergraduates to live, study and work in the Indo-Pacific region. Within five years more than 40,000 students have participated in the Plan.
In a political career spanning 20 years, Julie also served as Minister for Education, Science and Training, Women's Issues and Ageing.
Prior to entering politics, Ms Bishop was Managing Partner of the law firm Clayton Utz in Perth.
She has been appointed Chancellor of ANU, is currently chair of Telethon Kids Institute, on the board of The Princes' Trust Australia, director of The Palladium Group and a member of the International advisory board of Afiniti.
The Honourable Sue Ellery MLC
Leader in the Legislative Council and Minister for Education and Training
Sue Ellery is currently Leader in the Legislative Council in Western Australia's State Parliament and is the Minister for Education and Training.
She is the first woman to lead the Government in the Legislative Council. In the portfolio of Education, Sue is responsible for more than 800 public schools with nearly 300,000 students in communities across Western Australia and provides oversight of non-government schools and universities. The Minister is leading international education within the State Government promoting WA's five universities, private higher education providers, English language colleges, training institutions and a mix of schools. With over 130,000 Western Australians in the training sector, the Minister is responsible for 70 Training and Further Education (TAFE) campuses under the umbrella of five TAFE Colleges across the State.
Born 57 years ago and raised primarily in Perth, Sue has been a member of the WA Parliament since 2001 representing the South Metropolitan region in the Legislative Council. Prior to Parliament Sue worked as an advocate in both the community sector and the trade union movement representing low paid workers. Sue was a Minister in the previous WA Labor Government holding the portfolios of Child Protection, Communities, Seniors and Volunteering and Women.
Plenary speakers at #aiec2019
{global_content name='counter'}{global_content name='subscribe_to_enews'}{global_content name='view_schedule'}{global_content name='slider_news'}