AIEC 2017 Research Report
Do political events in a host country affect international education engagement?
Dr Janet Ilieva, Education Insight, UK
Recent political shifts in the UK and the US have sent waves of uncertainty across the international education sector. While it is too early to assess the exact impact of the election of Donald Trump as US President and the UK's Brexit from the European Union (EU) on international student numbers, there are early signs of reduced student interest.
Commissioned by IDP Education and the International Education Association of Australia (IEAA) and for AIEC 2017, this research aims to establish the extent to which political events affect international education demand and engagement.
It begins with a brief historical overview of policies that have affected international recruitment in Australia and the UK over the last three decades. It examines the impact of the policy responses to 9/11 and the Global Financial Crisis, as well as some of the early indications of the impact of Brexit and the Trump administration. Finally, it turns to experts in the field to look at what the future of international engagement may hold.
Key findings
Change to student visa settings in one country do not adversely affect the overall global mobility of students. Inward-looking policies – such as protectionism and student visa control – affect student demand in the short-term. The impact, however, is limited to the country in question and unlikely to affect long-term international engagement. Students simply divert from one country to another.


There is a strong association between positive student visa settings – including post-study work opportunities – and international enrolments (based on evidence from Australia, the UK, US, Canada, New Zealand and Germany).


Experts predict growing prominence in the mobility of education programs, as well as provider mobility and transnational education. This will widen access to international education through partnership collaboration, adaptable delivery modes, wider degree and credit recognition and a more flexible student funding system.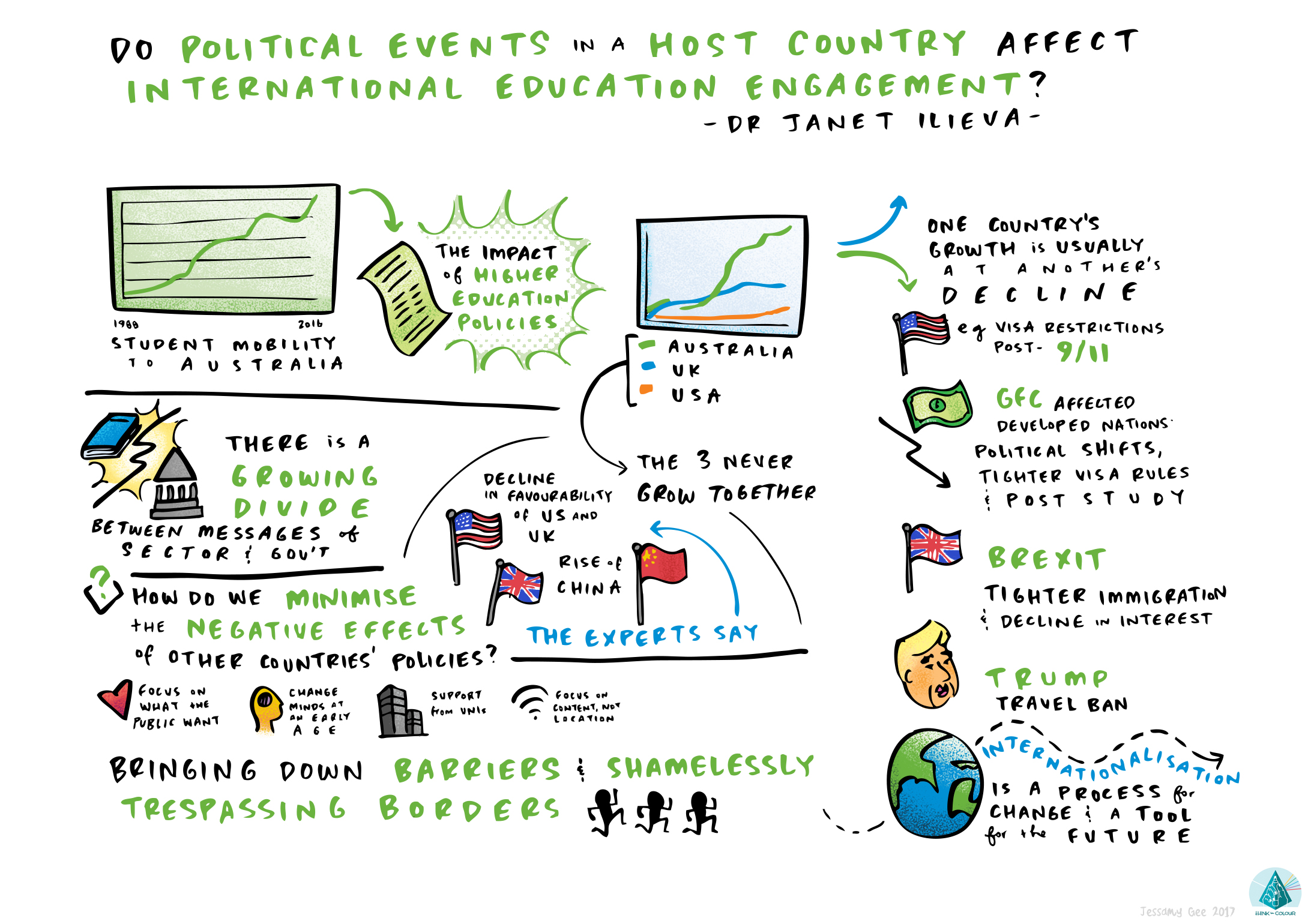 Key dates

9 February - Call for proposals opens
10 March - Call for proposals closes
1 June - Registration open
July - Program released
31 July - Super early bird registration closes
4 September - Early bird registration closes
10–13 October – AIEC 2023