Plenary speakers
Nakkiah Lui (MC)
Writer, actor and Gamillaroi/Torres Strait Islander woman
Nakkiah Lui is a writer, actor and Gamillaroi/Torres Strait Islander woman. She was a cowriter and star of ABC's Black Comedy. She has been an artist in residence at Griffin Theatre Company (2013) and was playwright in residence at Belvoir Theatre from 2012-14. In 2012, Nakkiah was the first recipient of The Dreaming Award from The Aboriginal and Torres Strait Island Arts Board of the Australia Council. The same year, Nakkiah was also the inaugural recipient of the Balnaves Foundation Indigenous Playwright Award. In 2014, Nakkiah was the recipient of the Malcolm Robertson Prize and a Green Room Award for Best Independent Production. Most recently Nakkiah won the NSW Premier's Literary Award 2018, Nick Enright Prize for Playwriting for Black is the New White. Nakkiah is also a young leader in the Australian Aboriginal community and has contributed to The Guardian and Junkee. She has appeared on Q&A and The Drum on ABC and is a regular guest and presenter on ABC Local Radio in Sydney. Nakkiah co-hosts the BuzzFeed podcast series Pretty For An Aboriginal with Miranda Tapsell. Most recently Nakkiah has appeared as a regular guest on Screen Time on ABC and her latest six-part comedy series Kiki & Kitty, premiered on ABC Comedy in December 2017.

The Hon. Dan Tehan
Minister for Education
Plenary
Wednesday 10 October, 9.35 am
Minister for EducationThe Hon. Dan Tehan MP is the Member for Wannon in Victoria. He is Minister for Education, and was sworn in on 28 August 2018. Mr Tehan served as Minister for Social Services from 20 December 2017. Prior to this, he was the Minister for Veterans' Affairs, Minister for Defence Personnel, Minister Assisting the Prime Minister for Cyber Security and Minister Assisting the Prime Minister for the Centenary of Anzac. Mr Tehan was elected to Federal Parliament in 2010 and has held positions as the Chair of the Parliamentary Joint Committee on Intelligence and Security; Chair of the Victorian Consultative Panel for the Black Spot Programme; Chair of the Coalition Policy Committee on Economics and Finance; Co-Chair of the Parliamentarians Supporting Cancer Causes; Co-Chair of the Parliamentary Friends of Youth Mental Health, and; Chair of the Coalition Friends of Tourism. Prior to entering Parliament, Mr Tehan worked in agriculture in Australia and overseas. He has worked in the Department of Foreign Affairs and Trade where he held various roles, including as a diplomat at the Australian Embassy in Mexico. Mr Tehan worked at senior levels of the Australian Government, including as a Senior Adviser to the Deputy Prime Minister and Chief of Staff to the Minister for Small Business and Tourism. He also worked as the Director of Trade Policy and International Affairs at the Australian Chamber of Commerce and Industry and as Deputy State Director for the Victorian Liberal Party. Mr Tehan has Masters Degrees in International Relations and Foreign Affairs and Trade. Mr Tehan is married and lives in Hamilton. He is a passionate supporter of the Richmond Football Club and enjoys spending time outdoors with his family.

 Senator Louise Pratt
Shadow Assistant Minister for Universities and Equality
Plenary
Thursday 11 October, 8.45 am 
Senator Louise Pratt is the Shadow Assistant Minister for Universities, Shadow Assistant Minister for Equality and a Senator for Western Australia. Louise has a long history of fighting for justice across the Australian community. Louise is passionate about quality and access to higher education, an interest sparked through university student activism in the 1990's. Before entering Federal Parliament in 2008, Louise served in the Western Australian Parliament as a Member of the Legislative Council. Louise was previously the Shadow Assistant Minister for Families and Communities and Shadow Parliamentary Secretary for the Environment, Climate Change and Water. Louise believes that investment in education, skills, research and innovation will deliver sustained economic growth and higher standards of living.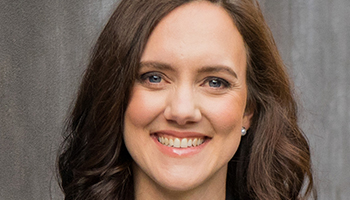 Claire Madden
Social researcher and Gen Z expert 
Plenary: Engaging with Gen Z
Wednesday 10 October, 10 am
Claire Madden is the nation's leading voice on Generation Z. As an author, social researcher, keynote speaker and media commentator, Claire is in demand as an expert in interpreting social trends, demographics and implications of generational change. Claire is the author of Hello Gen Z: Engaging the Generation of Post-Millennials. 
Claire is highly regarded for her dynamic and engaging presentations where she translates robust, research-based content into strategic applications for educators, managers and business leaders. Claire is commissioned by some of the nation's largest companies and leading brands to interpret the changing landscape and communicate the implications for business and society. 

As a media commentator, Claire is regularly interviewed on prominent television programs including The Drum, The Project, The Today Show, SkyNews, Sunrise and The Morning Show, as well as on the radio and in print media. With academic qualifications in communications and postgraduate studies in leadership, on the board for a financial services company and on the Advisory Board of UTS Business School. 

Claire is also the Founder and Director of the research based strategy and communications agency, Hello Clarity.
Richard Gerver
Communicator of simple thoughts that help us understand a complex future
Plenary: The Future is bright - Education for the next renaissance
Thursday 11 October, 9.15 am
Richard Gerver, author of the number one bestseller, Change: Learn to Love It, Learn to Lead It, offers a groundbreaking look into how the world is dealing with the challenge of unleashing human potential and embracing and leading change. Gerver, a former school principal and advisor to the UK Government, has taken innovation by storm. He has transitioned his global reputation for leadership in education and is now regarded as one of the most original and authentic thinkers around human leadership and organisational transformation in the world. He has been named UK Business Speaker of the Year in 2011 and has spoken at both TED and RSA events.
He now works with organisations at the forefront of global innovation and excellence, including Microsoft, Deloitte, Google, TUI, Morgan Stanley, Visa, Puig, Telefonica and Technicolor. He has also worked with some of the world's most iconic retail organisations, including Harrods in London. His unique experience and insight into realising human potential also sees him working in elite sport, with Olympic and Paralympic coaches, EPL Soccer coaches, England Golf and professional cricket teams. He is currently working in the music industry with Universal and Decca, helping them build capacity for dramatic yet sustainable change in a fast moving market.
He still works in Education globally and is recognised as one of the most significant voices in the field. His first book, Creating Tomorrow's Schools Today (Now in its second edition), has become a seminal text around the world for those engaged in the transformation of education. His reach goes from Universities through to policy makers and school leadership. He is the proud recipient of an Honorary Doctorate in Education from The University of Derby.
Gerver's unique insight into our development, from infants to adults, helps us to understand the nature of our personal and professional responses to risk, change, creativity and development. His ability to connect experiences across many seemingly different environments helps people to expand their thinking and their perception of their potential.
With his trademark humour and insight, Gerver shares his experience of cultural and organisational transformation, human development and management with groups around the world. Thanks to his story and his authentic first-hand experiences, Gerver has been described as one of the most inspirational leaders of his generation. He, however, argues that his work is focused on three words; communication, empowerment and impact.
Gerver's highly anticipated third book, Simple Thinking: How to Remove Complexity from Life and Work was published in September 2016 by Capstone/Wiley to great acclaim.
Dr Jordan Nguyen
Internationally renowned engineer for humanity
Plenary: Superhuman GenerationZ
Friday 12 October, 2 pm
Dr. Jordan Nguyen is a young man on a mission to change the world. He is an acclaimed thought leader on the intersection between technology and humanity.

At a moment of the most extraordinary breakthroughs in our understanding of the human brain, Jordan has a magical combination of technical brilliance with the unique ability to inspire people.

A truly inspirational communicator, Jordan presents on technology and the power of the mind at prestigious events internationally including Think Inc., Wired for Wonder, and the Engineering for Medicine and Biology Conference – the world's largest annual biomedical conference.

Upon completing his PhD in Biomedical Engineering at the University of Technology Sydney, Jordan was accepted into the prestigious UTS Chancellor's List. Now his mission is to improve the lives of as many people as possible. As founder of Psykinetic he designs life-changing technologies focusing on intelligent, futuristic and inclusive technology.

Drawing on his experience of almost breaking his own neck, Jordan developed a mind-controlled smart wheelchair for people with high-level physical disability.

A hot topic of discussion in the media, Jordan's amazing work has been featured in a range of TV, radio, magazine and newspaper interviews, including ABC's Catalyst and Channel TEN's The Project.

Jordan is a NSW State Finalist for Australian of the Year 2017.

As a speaker Jordan has the ability to translate highly technical concepts and future trends into clear and concise content, relevant to any organisation looking to proactively embrace and adapt to technological change.

His recent documentary, 'Becoming Superhuman' won the 2017 Eureka Prize for Science Journalism, adding to the list of numerous awards it has achieved so far.
Key dates

21 January - Online submission opens
1 March - Online submission closes
May - Call for proposals notifications
4 June - Registration opens
1 August - Early bird registration closes
15 October 2019 - Conference starts
Sponsors