Cohort Go
Booth: 69,70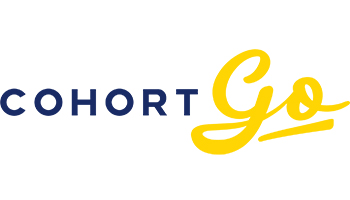 Cohort Go has local specialists in 12 markets: Australia, New Zealand, Canada, the US, Brazil, Colombia, China, India, Indonesia, Vietnam, South Korea and Nepal. Cohort Go's specialists understand the challenges of the international education community and are committed to supporting your goals. At Cohort Go we want to transform international education by creating a place for the community to reduce costs and increase choice and value.
Cohort Go is the only worldwide comprehensive international education offering. Trusted by more than 80,000 students and 2000 agents and educators, we service students, agents and educators in more than 180 countries.
We go out of our way to find solutions that offer the best value to students, agents and educators, including smarter international payments, fairer health insurance and stronger business relationships. Simplifying the recruitment process, Cohort Go brings together the management of student and agency profiles, insurance, global payments and essential student services such as health insurance, SIM cards, transfers and accommodation in one easy-to-use platform. It's safe, secure and enhanced daily to adapt to your changing needs.
We're supporting the international education community to GO further.
Key dates

21 January - Online submission opens
1 March - Online submission closes
May - Call for proposals notifications
4 June - Registration opens
1 August - Early bird registration closes
8 October - Registration closes
15 October 2019 - Conference starts