The PIE
Booth: TBC
The PIE is an independent media and recruitment company offering a market-leading range of services for professionals in international education around the world. 
Keep up with industry news via The PIE News website and The PIE Review magazine, find new staff or your next move through The PIE Jobs board and executive search consultancy The PIE Talent, and make business connections through The PIE Plus. Sign up to The PIE Weekly newsletter to get all the latest news and jobs delivered straight to your inbox each week. The PIEoneer Awards, which were launched in 2017, celebrate innovation and achievement in international education. 
Our services are for everyone who is involved with international education globally.
thepienews.com
thepiereview.com
thepiejobs.com
thepietalent.com
thepieplus.com
pieoneerawards.com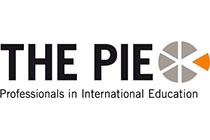 Clare Gossage
Marketing Director and Co-Founder
The PIE
Unit A, Azure House
Dragonfly Place
London UK SE4 2FP
P: +44 203 535 0872
E: clare@thepienews.com
W: www.thepienews.com
Key dates

16 January - Call for proposals opens
28 February - Call for proposals closes
22 May - Call for proposals notifications
1 June - Registration opens
1 August - Early bird registration closes
9 October 2018 - Conference starts