Speaker bio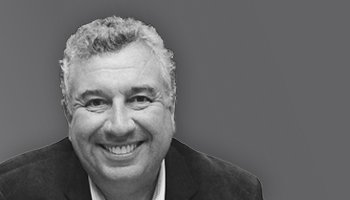 Mr Rob Lawrence
Principal
Prospect Marketing & Research
Australia

The graduates of 2025: their expectations, needs and aspirations
Wednesday 19 October 2016, 2.30pm
Rob Lawrence is the Principal of Prospect Marketing & Research and has worked at the forefront of the international education industry for 25 years. He describes his role as projecting future market demand by undertaking research and developing strategies that have helped to shape the face of countless universities, colleges, schools, destinations and peak agencies. Rob's understanding of education market dynamics, demand and drivers is without equal. Each year, he interviews thousands of students, academics, employers and opinion leaders to test market viability and performance and to identify new market opportunities.
Rob has worked in more than 45 countries, including campus feasibility studies in 18 countries. He enjoys an exemplary track record for predicting demand patterns and trends, and is an accomplished social commentator thanks to his year-round exposure with students from around the world. Recently, Rob has worked on the New Colombo Plan, the AUIDF employability benchmark, the testing and development of FutureUnlimited, a repositioning of a major European medical school and several campus feasibility tests across China, South-East Asia and the Philippines. At AIEC 2014, Rob was presented with the award for Distinguished Contribution to International Education. He is a key contributor to IEAA and presents at many international conferences.
Rob Lawrence will present entirely new research which will embrace students across all sectors and informed by employers, commentators and opinion leaders. The research examines how delivery patterns will need to change to meet demand and, will identify the types of programmes and services which providers across all sectors will need to offer.
Key dates

1 June 2016 - Registration opens
19 August 2016- Early bird closes
18 October 2016 - Conference starts
{global_content name='counter'}{global_content name='key_dates'}{global_content name='register_now'}{global_content name='subscribe_to_enews'}{global_content name='view_schedule'}{global_content name='slider_news'}{global_content name='mobile_contact'}