Speaker bio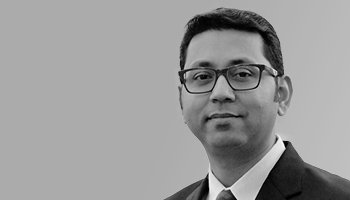 Dr Rahul Choudaha
Principal researcher and CEO, Dr Education
Co-founder, interEDGE.org
USA
Three megatrends shaping the future of international student mobility
Mini-plenary
Wednesday 19 October 2016, 4.15pm
Dr Rahul Choudaha is the principal researcher and CEO of DrEducation, LLC, a research and consulting firm specialising in global higher education. As a social entrepreneur, he co-founded interEDGE.org, an online training platform that supports academic and career success of international students.
Dr Choudaha is known for his expertise in connecting data and global trends to inform growth and innovation strategies. He regularly researches, speaks, blogs and consults on international student mobility and enrolment. He is a contributor to Forbes, Huffington Post and University World News. He has chaired or presented more than 100 sessions at professional conferences and has been quoted in global media including the BBC, Time, NPR and The Australian.
Dr Choudaha received the Tony Adams Award for Excellence from the European Association of International Education in recognition of his research on international student segments. He was the principal investigator of NAFSA's national research report on improving international student experiences. As an adjunct faculty member, he has taught graduate courses on international higher education at New York University and Baruch College.
Dr Choudaha holds a doctorate in higher education from the University of Denver. He earned a master's degree in management and a bachelor's degree in engineering in India.
Dr Choudaha will illustrate the evolution and importance of three trends related to international student mobility and their implications for institutional strategies:
What is the impact of demographic and economic shifts on diverse needs and expectations of students?
How is technology affecting the decision-making process and the mobility of international students?
How are innovative models of institutional partnerships expanding choices for international students?
Key dates

1 June 2016 - Registration opens
19 August 2016- Early bird closes
18 October 2016 - Conference starts
{global_content name='counter'}{global_content name='key_dates'}{global_content name='register_now'}{global_content name='subscribe_to_enews'}{global_content name='view_schedule'}{global_content name='slider_news'}{global_content name='mobile_contact'}