Conference sessions
The program is subject to change without notification, and updates are made to the online program and mobile app as details are confirmed.
Please note the 'program at a glance' and 'abstracts' will not be provided in print to conference delegates, but can be downloaded from the links below.
View the schedule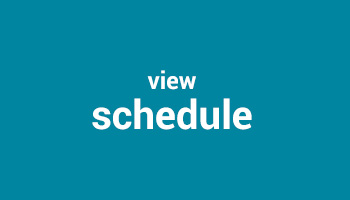 The schedule provides an overall glance of all main activities at AIEC over the four day conference period. For details about each activity, please download the 'program at a glance' or browse the online program' below.
Download the program 'at a glance'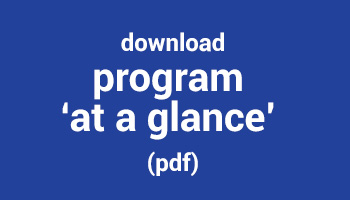 The program at a glance includes all program sessions, dates, times, rooms, session/presentation titles and speaker names. For full session descriptions and full speaker profiles, please click on the online program below.
Last updated: 26 September 2015.
Browse the online program

Browse through the list of sessions, posters, workshops and plenaries at this year's conference. You can search by title, key interest area, sector, presentation, speaker, date, etc. and can read full session descriptions and full speaker profiles.

Download abstracts (pdf)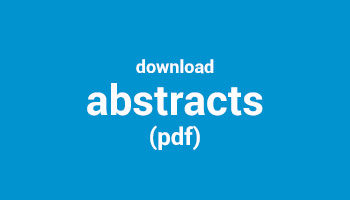 Download the abstracts (session descriptions) for the AIEC 2017 programmed sessions. Full abstracts are also available via the online program and conference mobile app. Abstracts will not be included in the printed program for delegates.
Read more about the key interest areas
Read more about the sector-specific sessions
Read more about the pre-conference workshops
{global_content name='counter'}{global_content name='register_now'}{global_content name='key_dates'}{global_content name='subscribe_to_enews'}{global_content name='download_prospectus'}{global_content name='view_schedule'}{global_content name='slider_news'}