What you'll find at AIEC 2018
AIEC 2018 will focus on the potential of international education to empower a new generation of students and international educators to have a positive impact in challenging and uncertain times.
Here's just a hint of what you can expect from this year's program… Stay tuned for more announcements by subscribing to our newsletter.
Plenary speakers
With today's staggering advances in technology, many new possibilities are emerging which almost seem to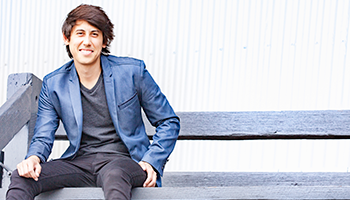 have come straight out of the realms of sci-fi fantasy. When we connect some of the dots between various cutting-edge fields, the innovations become even more intriguing.
To close the conference, biomedical engineer and founder of Psykinetic, Dr Jordan Nguyen, will discuss our ever-evolving relationship between technology and humanity – how technology will assist and augment us and how we are integrating with technology and the digital world.
So make sure you stick around for the grand finale on Superhuman GenerationZ.
We kick off Wednesday's program with Claire Madden, a leading social researcher on multigenerational engagement and emerging social trends. Knowing how to engage the next generation of hyperconnected, agile and adaptive digital savants as employees, consumers and emerging leaders is of critical importance. Claire's presentation will highlight what makes the post-millennial generation tick and how to create an organisational culture that best harnesses and integrates their strengths.
Former school principal and author of the number one bestseller, Change: Learn to Love It, Learn to Lead It, Richard Gerver, will join us on Thursday for a look at how the world is dealing with the challenge of unleashing human potential and embracing and leading change. Gerver's unique insight into our development, from infants to adults, helps us to understand the nature of our personal and professional responses to risk, change, creativity and development.
Disruption and innovation
Technological innovation, socioeconomic shifts and geopolitical changes are occurring on a global scale and at an accelerated pace. The world as we know it is rapidly evolving and the challenges and opportunities are enormous.
What does this all mean for international education?
Blockchain is having a significant impact on the conduct of business, particularly in those industries that require intermediaries, insist on transparency, rely on stable data and are concerned with fraud: four descriptors central to institutional student admission systems. This panel will explore how blockchain might be harnessed to enhance the student experience during the admission process and what this would entail for the institution, student and third parties. 
We are on the cusp of a transformation triggered by the confluence of megatrends at societal, political, technological, financial, and generational which will compel higher education institutions, especially in high-income countries, to further enhance relevance, affordability, and flexibility of their academic offerings to international students. How are institutions preparing for the next decade of transformative impact on international education? This interactive session will bring together diverse perspectives from higher education leaders on how they are innovating and adapting their global engagement strategies to ensure sustainability and relevance of their institutions and to empower a new generation of students.
View all plenary speakers here
Employability and the future of work
Employment outcomes remain the most important return on investment for international students.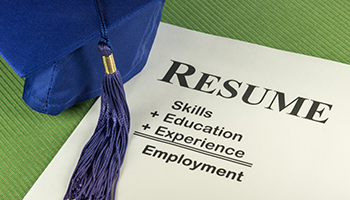 This issue is central to decision making by their families and their host institutions.
Here are some sessions that will address issues of employability and the rapidly evolving world of work:
Australia has recognised the importance of preparing this generation for a fast-changing employment world through its innovative national strategy on Work Integrated Learning. However, aligning student career needs with labour market expectations remains a challenging task for all. 
In the employability stream, we'll look at the approaches other countries are using to 'future-proof' the new generation for employability. We will review employer input as well as higher education practices to bridge the gap between education and the world of work, with an international panel providing best practice examples from Europe (Italy, Germany, Sweden, Finland & The Netherlands), New Zealand and North America (USA & Canada).
Empowering the student voice
The student experience stream is an important forum for AIEC delegates to learn and share information about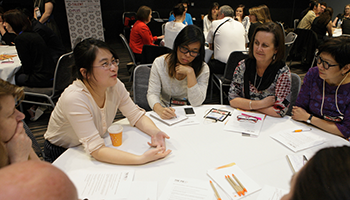 the issues that confront students on our shores. Through these sessions we will explore how public, education and private sectors are working towards identifying and resolving the issues that international students face in the contexts of equity, mental health and workplace exploitation.
Recent studies on wage theft in Australia have revealed widespread and severe underpayment of international students at work, and that students rarely complain or seek to recover their unpaid wages. This panel will present recent empirical data drawn from the most comprehensive Australian study to date on international students' working conditions in casual jobs during their studies and their responses to underpayment. Representatives from the Migrant Workers Taskforce, Fair Work Ombudsman, English Australia, NSW higher education institution and student organisations will considerthe possible roles of education providers in assisting students to avoid exploitation and addressing it when it occurs.
In this session, facilitated by The PIE team, students and delegates will be seated together at round tables and will have discussions covering areas such as employability, health and well-being, language capability, money – during their studies and on graduation; safety - whilst studying and travelling; mobility; cross-cultural connections and personal networks; and parental ambitions versus what they want for themselves.
Come ready to actively participate in live discussion with international students from different countries.
IEAA Network Conversations
IEAA Networks provide a platform for sharing ideas and developing the specialised skills of international education practitioners.
The IEAA Network Conversation series offer a chance to:
discuss key priorities for the network including essential research pieces and themed professional development
raise issues affecting those working in the specialized area
meet with like-minded colleagues working in the area as well as members of the IEAA Network leadership team.
For more details on each conversation, follow the links below to the online program:
New IEAA Network: Student Life
Students are at the heart of all we do in international education. A positive, holistic experience is not only critical to individual student success, but to the long-term sustainability of international education in Australia.
IEAA's new Student Life Network supports international education professionals working across all facets of the international student lifecycle. This inaugural Network Conversation session for Student Life, will bring together like-minded colleagues to identify, discuss and disseminate issues of concern, best practice and innovative solutions to enhancing the international student experience.
Delving deeper into key markets
This year will also feature sessions on challenges and opportunities in key markets for Australia.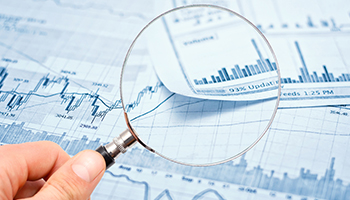 Whether you're working in business development and strategy, admissions and recruitment, marketing and communications, transnational education or partnerships, an understanding of the current challenges and opportunities in our major and emerging markets is crucial. Some of the highlights of this year's markets in focus sessions include:
These panel sessions are particularly valuable for people who work in admissions and recruitment, marketing and communications, transnational education and collaborations and partnerships. They offer an overview of the current landscape in those countries to help institutions inform their international education strategy.
The aim of this panel will be to offer advice from a range of experienced professionals on the complex, yet beneficial outcomes that can come from investing in Africa. With a growing middle class, with the propensity to pay, the lack of quality in-Africa post-secondary options and a desire to access international education, there is a growing market for Australia educational services in Africa.  This panel will present a range of perspectives on the opportunities and challenges of recruiting African international students with a focus on Ghana, Kenya and Nigeria.
A panel of experts on the China market will present latest developments, trends and market insights and answer your questions. The panel will discuss key changes and developments and explore ways in which Australia can work towards a more balanced and meaningful engagement with China especially with regards to moving away from a transactional relationship in international education.
No Australian higher education providers currently operate a stand-alone campus in Indonesia. While intelligence about market access exists, translating this into strategic opportunities remains a challenge.  This panel of experts in the Indonesian market will look at the skills gaps, delivery gaps and changes in regulation and policy needed to provide better market access. This session will cover schools, vocational education and training, higher education, ELICOS and Edu-tech.
India is looking to capture a segment of the international education market by servicing the needs of surrounding countries. To do this they government is encouraging more engagement with foreign partners and allowing more autonomy to a certain group of domestic institutions. These changes are showing a pathway for Australia's international education engagement that will call for flexible thinking on what comprises a commercial opportunity or revenue stream for the sector.
Empowerment through connection
As the emerging social, economic, technological and geopolitical changes play out, connection with other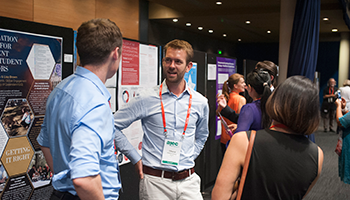 international educators and professionals becomes increasingly essential to manage potential disruption, and ensure our industry meets the challenges, responds and adapts.
Each year, AIEC strives to offer new opportunities for learning and sharing through interactive session formats.
This year, our fishbowl session will turn every delegate into a participant right from the start, putting the focus on sharing ideas and advice from individual experiences. This session is designed to help bridge the gap and bring understanding between institutions and service providers. It will create a safe space for everyone to vent their frustrations, share their perspectives and most importantly hear the challenges faced by each other.  The objective is that participants will come away with a greater understanding of each other and brainstorm new ways to work better together.
E-posters are back
Following the successful introduction of the e-poster session format in 2017, these sessions present a great opportunity for speakers to present latest research, case studies and best practices in all aspects of international education. Posters are displayed electronically on interactive screens throughout the poster lounge or can be viewed on your mobile device. Posters are grouped by theme or interest area into sessions – you can expect about 5 to 6 posters presentations in each session.
Watch AIEC 2018 E-poster video here
Pre-conference workshops and masterclasses
These hands-on, practical sessions provide an opportunity to deep dive into specific topics and take away some
practical tips that you can apply in your day-to-day work.
Even if you're not attending the full conference, you can still register for a stand-alone workshop.
Workshops engage participants in the exploration of practical solutions based on real issues from a variety of specialised fields. Activity and interaction are vital parts of these workshops.
Please note, workshops and masterclasses have an additional fee, and are not included in the standard conference delegate rate.
Workshops will be held on Tuesday 9 October at the ICC, Sydney.
Half day workshops
W.1.: Conversion: Understand it. Improve it. Get on with it.
W.2.: All abroad: training your trip leaders
W.3.: Managing risk, enhancing welfare: the world of under 18s
W.4.: Scholarships: in times of peace, in times of conflict
W.5.: The future of (online) transnational education
Full day masterclasses
M.1. The art of storytelling: producing great online video, in-house
M.2. Mindful leadership in international education
Sessions for newcomers
If you are new to international education, or new to the industry in Australia, or simply are up for a 'refresher' we have something just for you.
A perfect session for those who have recently joined the sector in the last two years, international visitors who want to know more about the Australian landscape, or anyone with a bit more experience but wanting a bit of a 'refresher'.
Speakers will present valuable tools and resources to keep your knowledge current and help you decipher those many acronyms used. If you want to learn about the origins and status of the industry globally; the regulatory environment in Australia; the key ministers and peak bodies; don't miss this session!
Is this your first time attending AIEC? Read more about how to make the most of your first AIEC.
Sessions for vocational education and training
Championed by Janelle Chapman, Executive Director, TAFE Queensland, the VET program at AIEC will once again present key sessions that address issues and education opportunities unique to international educators in VET.
This session will provide delegates with an understanding the benefits and challenges of delivering IST offshore. Hear case studies from two representatives who have delivered the program in different markets and discuss the benefits and challenges for those who are considering getting into this space.
For large projects offshore, providers need to sometimes decide whether to work in a consortium or try to meet all the aspects of the delivery as a lone provider. This session investigates the benefits and challenges of working with a consortium.
Demonstrating the value gained from a vocational education and training qualification is becoming increasingly important, especially as partner countries place a greater focus on developing their own technical training and skilling systems. Australia's VET system has the potential to produce leaders across a number of technical areas. Comprehensive alumni strategies have traditionally been the domain of universities.  Challenges in the VET sector can include capturing pathway students or students who spend one to two years on campus.  This session will explore specific strategies for alumni capture and promotion in the VET sector. 
Sessions for schools
We are working with schools sector representatives to offer a dedicated stream of sessions relevant to the school sector.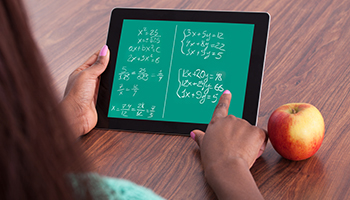 In addition to the many other cross-sectoral sessions planned, here are some of the sesions specifically addressing the schools sector's needs:
Elizabeth Webber, Australian Government Schools International/NSW Department of Education;
Rachel Perkin, i-graduate Australia;
Caroline Miller, Independent Schools Council of Australia
This session offers the opportunity for everyone to have a voice and participate in a dialogue about the challenges and opportunities for the school session.
Measuring international engagement in the school sector
Stephen Connelly, GlobalEd Services
Elizabeth Webber, NSW Department of Education / International & Australian Government Schools International
Mariana Lane, Independent Schools Queensland
Strategies for improving student experience and engagement in the school sector: benefits of establishing a student ambassador program
Elvia Cacciotti, DE International, NSW Department of Education
Empowering the New Zealand school sector's growth
Mary Camp, Education New Zealand
Richard Kyle, Education New Zealand
Key dates

16 January - Call for proposals opens
28 February - Call for proposals closes
22 May - Call for proposals notifications
1 June - Registration opens
1 August - Early bird registration closes
9 October 2018 - Conference starts
{global_content name='counter'}{global_content name='submit_a_proposal'}{global_content name='key_dates'}{global_content name='subscribe_to_enews'}{global_content name='download_prospectus'}{global_content name='view_schedule'}{global_content name='slider_news'}{global_content name='slider_ads'}