Speaker bio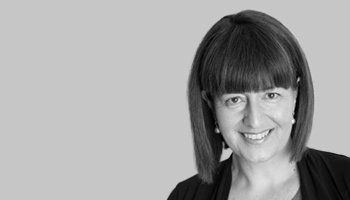 Ms Kelly Ralston
General Manager International Education
Austrade
Australia

Australian Government presents: National Strategy for International Education
Friday 21 October, 1.15 pm
Activating AIE2025
Friday 21 October, 9.30am
Kelly assumed her current role in late 2015 after returning to Australia from the United States of America. In this role, Kelly's is responsible for the leadership of Austrade's efforts in the international marketing and promotion of Australia's education and training sectors.  A key priority is the implementation of AIE2025 - the long term market development roadmap for the Australia's international education, skills and training sectors.
Prior to this, Kelly served as the senior Austrade representative in the Embassy of Australia in Washington, DC (2011-2015).  As Senior Trade Commissioner, Kelly was responsible for Austrade's trade and investment activity in the mid-Atlantic and south-eastern regions of the United States and led the promotion of Australia's international education in North America. During 2015 Kelly established and led the new Australian Consulate in Houston, Texas, through its initial start-up phase.
Kelly's career with Austrade in Australia has included a range of other corporate, strategy and governance roles. She graduated from the University of Tasmania and prior to joining Austrade, held a range of budgeting and policy positions within the Australian government including periods as an adviser for two Federal Ministers.
Key dates

1 June 2016 - Registration opens
19 August 2016- Early bird closes
18 October 2016 - Conference starts
{global_content name='counter'}{global_content name='key_dates'}{global_content name='register_now'}{global_content name='subscribe_to_enews'}{global_content name='view_schedule'}{global_content name='slider_news'}{global_content name='mobile_contact'}