Speaker bio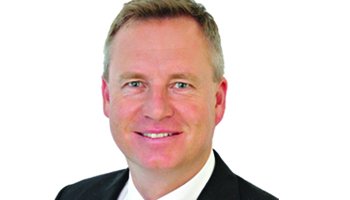 The Hon. Jeremy Rockliff MP
Deputy Premier of Tasmania (Liberal Party)
Minister for Education and Training
Minister for Primary Industries and Water
Minister for Racing
Tasmanian Parliament
Australia

Opening Plenary
Welcome address
Tuesday 10 October 2017, 5.30pm
The Hon Jeremy Rockliff MP is the Deputy Premier of the Tasmania Government.
He is currently Minister for Education and Training, Minister for Primary Industries and Water and Minister for Racing.
Mr Rockliff has been a member of the Tasmanian Parliament since his first election in 2002.
Mr Rockliff's portfolio responsibilities include:
Ensuring that Tasmania provides a high-quality education system including a range of educational opportunities for Tasmanian children, young people and adults and promoting the growth of Tasmania's international education sector.
Supporting and growing sustainable primary industries including productive management of land, water and marine resources and safeguarding Tasmania's relative disease and pest-free status. 
Maintaining the sustainability and integrity of the thoroughbred, harness and greyhound racing industry in Tasmania.
Mr Rockliff has worked with a variety of community groups including service organisations, sporting clubs, and agricultural groups.
He holds a Diploma in Farm Management from Lincoln University, New Zealand. In 2016 he received the Lincoln Alumni International Medal.
Mr Rockliff is married to Sandra and they have three daughters. They live at the family farm at Sassafras in north-west Tasmania.
Key dates

16 January - Call for proposals opens
1 March - Call for proposals closes
1 June - Registration opens
1 August - Early bird registration closes
10 October 2017 - Conference starts
{global_content name='counter'}{global_content name='key_dates'}{global_content name='register_now'}{global_content name='subscribe_to_enews'}{global_content name='view_schedule'}{global_content name='slider_news'}{global_content name='mobile_contact'}