Speaker bio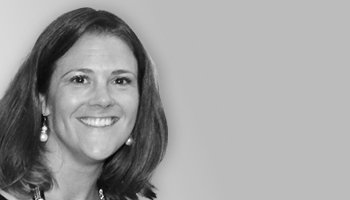 Ms Jackie Kassteen
Jacqueline Kassteen has more than 15 years of marketing experience in the international education and student travel industries, as well as in publishing, lead generation, retail and financial services. She has lived in eight countries and is based in London. Ms Kassteen launched ICEF Monitor in 2011 and built it into the most popular website for international student recruitment with a global audience of 40,000+ subscribers. She now runs Transformative Marketing Solutions and works with clients as a consultant and project manager, offering marketing expertise in the international education industry.
Ms Kassteen specialises in recruitment and retention strategies through the use of online and offline marketing techniques, agencies, social media, alumni, product and partnership development, as well as competitive analysis and research.
She runs training sessions and masterclasses, and is a regular presenter, plenary speaker and panellist at various global events held throughout the year. Speaking engagements include: AIEC, EAIE, NAFSA, English UK, English USA, ICEF, AIRC, IALC, ALTO, UK NARIC, Westminster Higher Education Forum, EAQUALS, BETT, Annual African Student Recruitment Conference and Quality English.
In her plenary session, Ms Kassteen will deliver a rapid-fire review of the latest international student recruitment trends and forecasts, highlighting the most important implications for today's education providers which present both threats and opportunities.
Key dates

1 June 2016 - Registration opens
19 August 2016- Early bird closes
18 October 2016 - Conference starts
{global_content name='counter'}{global_content name='key_dates'}{global_content name='register_now'}{global_content name='subscribe_to_enews'}{global_content name='view_schedule'}{global_content name='slider_news'}{global_content name='mobile_contact'}