Speaker bio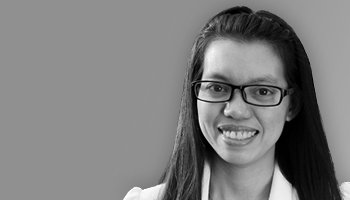 Ms Huong Dang
2013 Victorian International Student of the Year (Higher Education)
KOTO Graduate
Vietnam

KOTO: A recipe for life success
Plenary
Thursday 20 October 2016, 2.30pm
Huong Dang grew up in Vietnam and in her early years experienced extreme hardship, including forfeiting her own formal school education at the age of 13 so that her sister and brother could remain at school.
With little formal high school education, she found her way to the Know One, Teach One (KOTO) program in Hanoi. Ms Dang excelled in the KOTO program and was offered a scholarship to study at Box Hill Institute in Victoria, Australia.
In 2013, she was the first recipient of the 2013 Victorian International Student of the Year – Higher Education Award, as well as the Premier Award – Victorian International Student of the Year, presented at Victoria's Government House during the 2013 Inaugural Victorian International Student Award ceremony.
Ms Dang completed her Master of Entrepreneurship and Innovation at Swinburne University of Technology in May 2016. During her student life in Melbourne, she held a role as International Student Ambassador for the Victorian Government and Student Leader at her institute and university. Ms Dang is an active volunteer for KOTO and some other educational organisations.
Huong Dang will talk about her life in Vietnam before joining KOTO and how the program has changed her life and provided opportunities beyond her wildest dreams. Her inspirational story will give insights into a program being provided in Vietnam that has enabled many to obtain an education and lifelong skills that otherwise would not have been possible.
Key dates

1 June 2016 - Registration opens
19 August 2016- Early bird closes
18 October 2016 - Conference starts

{global_content name='counter'}{global_content name='key_dates'}{global_content name='register_now'}{global_content name='subscribe_to_enews'}{global_content name='view_schedule'}{global_content name='slider_news'}{global_content name='mobile_contact'}{global_content name='slider_ads'}