Allianz Global Assistance
Booth: Coffee 1
For over 16 years, Allianz Global Assistance has provided health insurance and assistance to overseas students and visitors. As a company, we live to help people.
We offer a flexible approach to overseas student health cover (OSHC) and overseas visitors health cover (OVHC) with assistance services to help students. Partnering with AGA provides a product range and tailored assistance services,that allows for all students to have great health cover and access to services, regardless of their visa type.
Come and have a chat with our friendly team at barista coffee booth 1.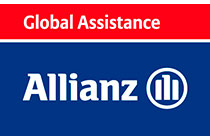 Mary Pozzobon
National Sales Manager - Transformation
International Health and Education
74 High Street
Toowong QLD 4066
Australia
M: +61 0433 140 866
E: mpozzobon@allianz-assistance.com.au 
W: www.allianzassistancehealth.com.au